Message From the President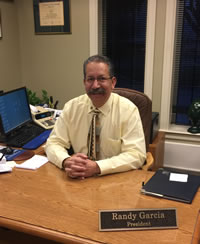 Welcome to the Lytle State Bank.
Lytle State Bank is proud of its long tradition of community-based banking. Being locally controlled and managed gives us the unique ability to make decisions quickly and provide services tailored to meet the needs of those in our communities. As a valued customer of Lytle State Bank, you are among thousands of individuals, families, and businesses that have placed their financial trust in us for over a century. Since our founding of the bank on September 14, 1910 our philosophy has been "community first". We value our relationship with every customer and will continue to strive to be the community bank of choice in our area.
Our first duty and obligation to our customers and our communities is to manage the changing risks inherent in our business in a manner that protects our customers' deposits and confidentiality. Although these are challenging times for our economy and financial system, it is important to understand that community banks, including Lytle State Bank, continue to be safe, sound and secure places for your banking needs.
If you have a financial matter you would like to discuss, we will give you the best advice available and as much of our time as it takes for you to get the answer you need. I invite you to look at the different banking services we offer, including business and personal accounts, mobile banking, online banking and bill pay, consumer and commercial loan and other services.
We are your hometown bank and would like to help with your everyday banking needs.
Sincerely,

Randy Garcia
President